Central Kentucky Theatre Presents: Springfield Unhinged Live!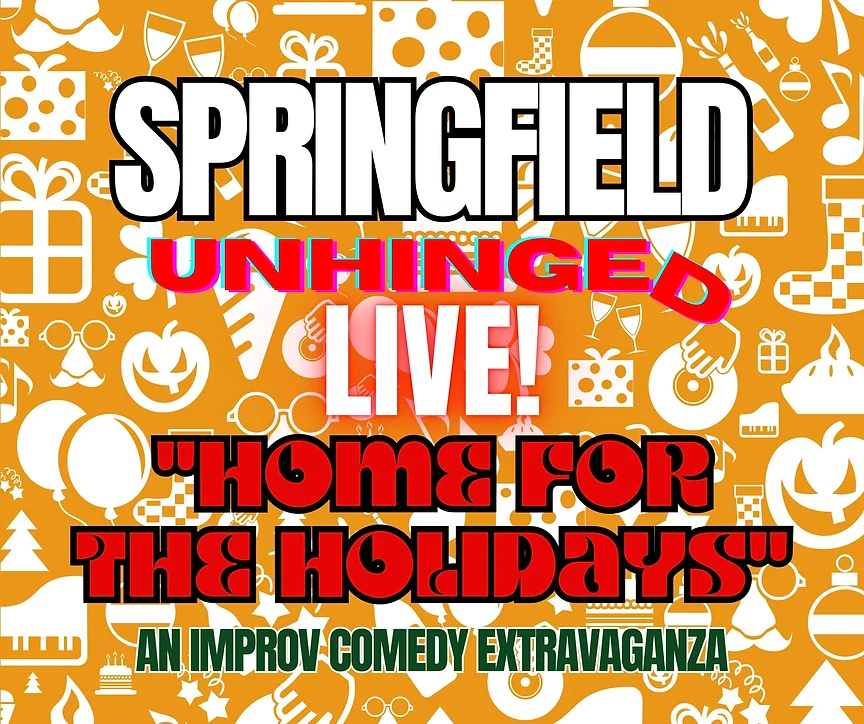 This event has ended
Start

November 24, 2023
7:00 pm

End

November 26, 2023
7:00 pm

124 W Main Street, Springfield, KY 40069
Everyone's favorite clowns are back in town — just in time for the holidays. They're ready to tear into the turkey and their family members as they go through awkward family dinners, seeing old friends, and reminiscing on the "good old days"…whatever that means. Grab your family and friends and join us for an hour long, slightly insane, improvised holiday journey that will make you laugh the gumdrop buttons off your gingerbread people. Yeah, it's that goofy.
Get Tickets Here