Cabin Chic On Main (Springfield)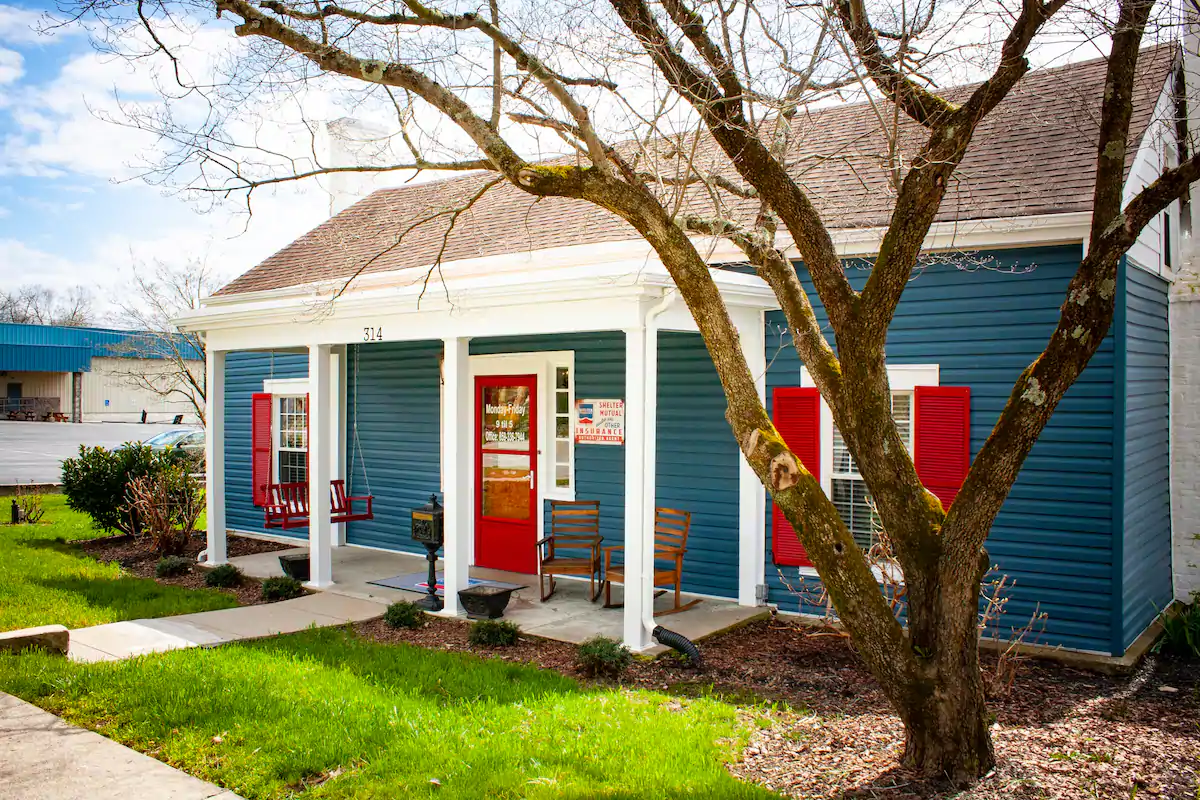 Take a step back in time while experiencing the comfort and appeal of today in the charming atmosphere of a mid-1800's original log cabin right in town.
It was the home to author Elizabeth Maddox Roberts.

There is a large backyard complimented by a grazing hillside and a stream that separates the two. A truly unique setting. And, enjoy a large patio and fire pit to enhance your relaxation at the end of the day. I do not rent for local parties or gatherings.
The home has just been remodeled in the summer of 2018. Its new chic design is alluring and cozy. My home hosts a full service kitchen and laundry room. The layout is on TWO levels. The kitchen, laundry and bath are on the main floor and the bedroom, concession area and living room upstairs. The stairs are original to the home and are therefore those of a true cabin. They are a little steeper and narrower than most.
Overall, I feel you will cherish the time you have in our quaint small town America in Central Kentucky. We are on the bourbon trail, the TransAmerica Bike Trail, Lincoln Scenic Byway, Lincoln Heritage Trail, and much more. The home also holds occupancy to an insurance office which has its own entrance and is shutoff from your quarters. After 5 p.m. the space is all yours. However, Friday thru Sunday stays you have the place all to yourself.